Phil Facey and Paul Jones worked together for ten years in another company's employment before they decided it was time to put their experience to better use and have a go themselves. Paul is a qualified Cabinetmaker, passing his city and guilds furniture course at High Wycombe with distinctions. He specialises in the furniture side of the company, making most of all the fitted and freestanding units for the kitchens, bedroooms, offices and living areas. If you have a fitted piece in your home it will be Paul that installs it for you.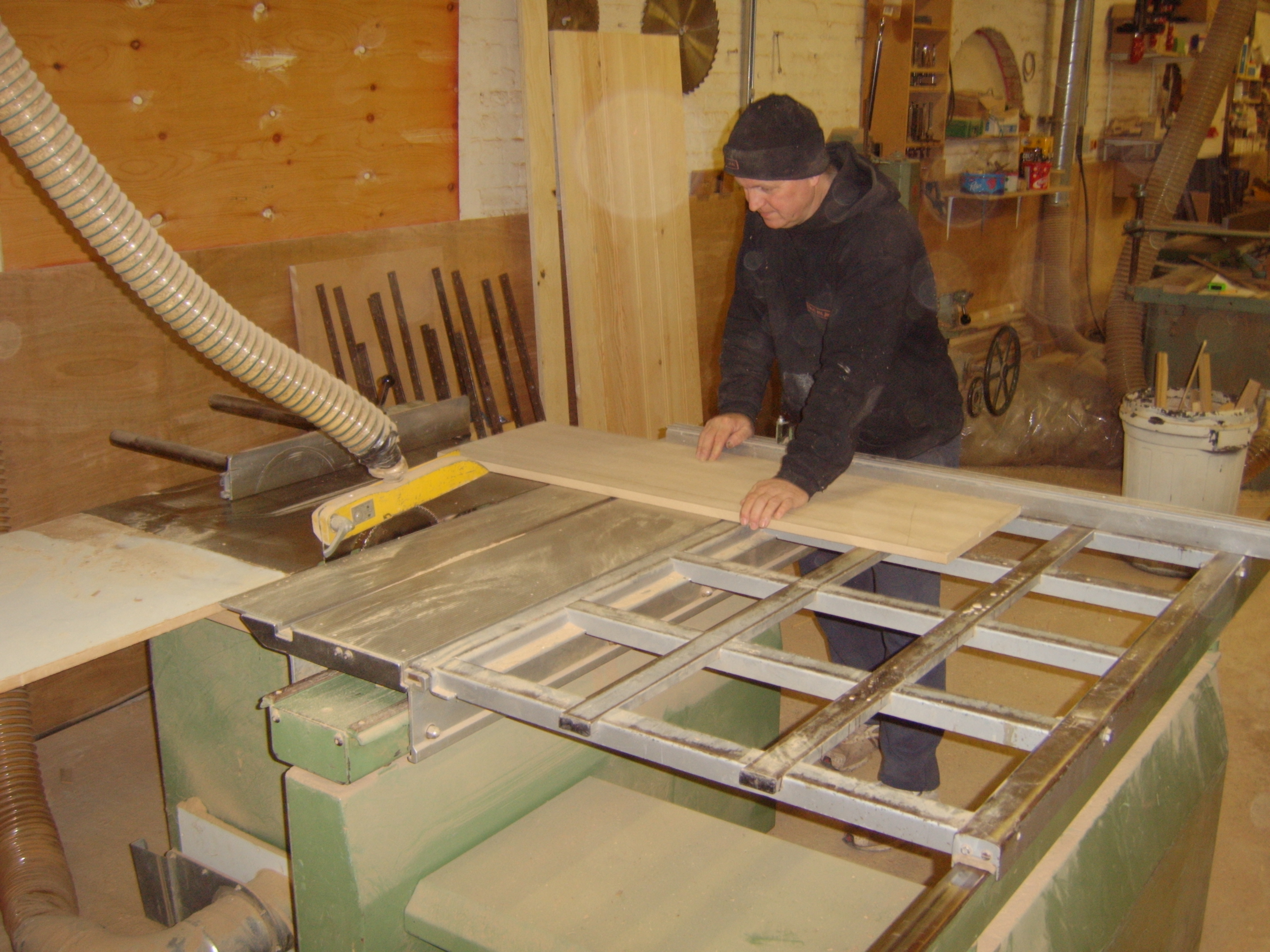 Phil did his college time at Reading passing his machining course with flying colours. His first five years of employment saw him doing his time in the finishing shop, before persuading his boss that his future was in construction, Phil is in charge of all of the Joinery that goes through Facey and Jones and so if you want windows, doors, garden projects or any other bespoke Joinery it will be Phil that makes it for you
The Facey and Jones workshop is in the peaceful countryside village of Brightwell-Cum-Sotwell in-between the towns of Wallingford and Didcot. Like many small businesses today we have made use of a converted barn on a local farm, while the company is Oxfordshire based we are always prepared to travel to where ever the work dictates. Indeed the past few years has seen our work gracing the shores of the USA the south of France and Jersey.
Wether you order a bread board or a fully fitted kitchen, all of our commissions are undertaken with the same work ethic. Everything is hand made and out of the finest materials, high quality solid timbers, locally purchased European Oak, American Walnut and Maple plus Beech, Teak, Tulip, various Redwoods and Pines. All of our Veneers are of the same standard and are only bought from strictly controlled forested counties
Because we make to order and there is no mass production we don't require the huge machinery that mass production demands, and so if you visit the Facey and Jones workshop you will see it full of traditional hand tools, Cabinet Making and Joinery machines.
All of our made to measure, bespoke furniture is excellent value for money. The Facey and Jones philosophy is that we should provide craftsmanship at a competitve price and then the customer will return year after year. Indeed many of our clients have ended up with a project in virtually every room in the house.